Formula 1 is back. You can catch all the action from last season on Drive to Survive on Netflix. Now…it's time to focus on the 23′ season and we're back in action. You know what that means? Yep. The SHADES are out as the drivers are in serious style.
Take a look at Sergio Perez in these stylish Blenders Eyewear sunglasses thats a great squared style for anyone to add to their sunglasses rotation.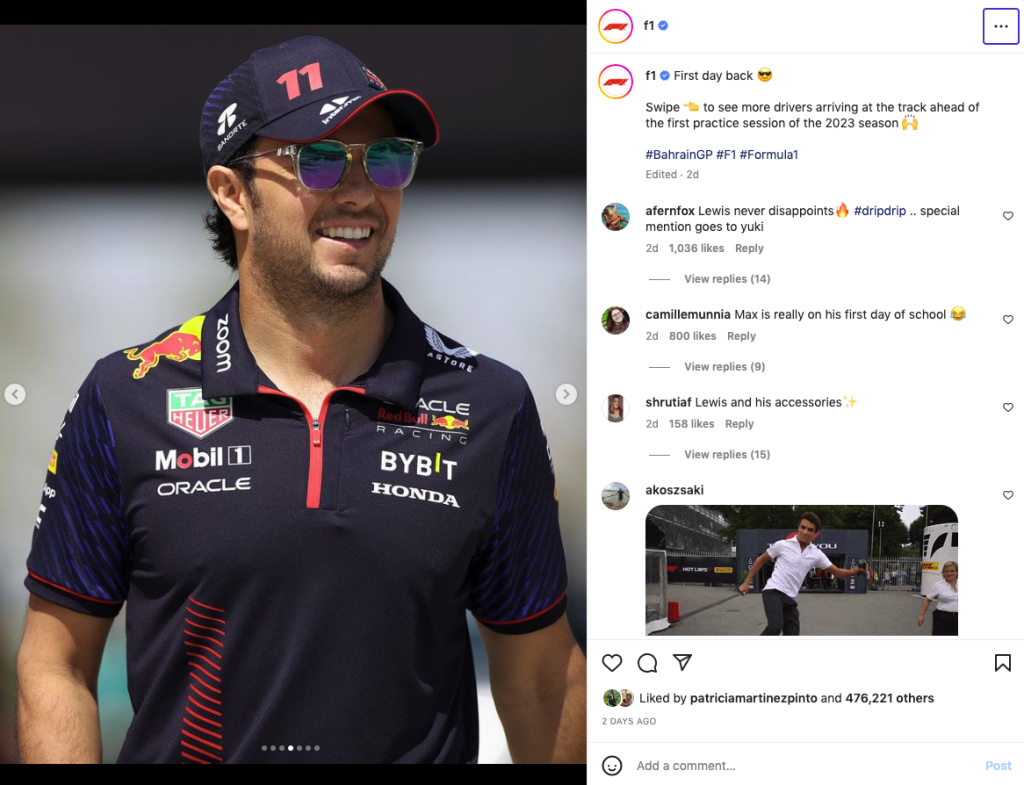 We don't know the exact style of the BLENDERS EYEWEAR he is wearing but we can see they are blenders by the two lines on the temples of the sunglasses.