John Stamos will never go out of style. Not as long as he's alive. He was big in the 90s with the show 'Full House' but he's always been a celebrity favorite, mostly due to his looks and cool charm.
Stamos hasn't lost his cool factor at all. Not even at his "older" age, he's still looking as good as ever. If there's one staple we can see that he sticks to, it's the Aviator sunglasses he's always rockin'.
Let's take a look at some of his latest styles from the gram'.
No wonder he loves the aviator style. What a great and stylish look. The pink/orange lenses give great vintage vibes.
GET THE STYLE:
We are recommending these Ray-Ban with photocromatic lenses that are pink and get you the John Stamos cool lens aviator vibes.
Ray-Ban Rb3025 Classic Evolve Photochromic Aviator Sunglasses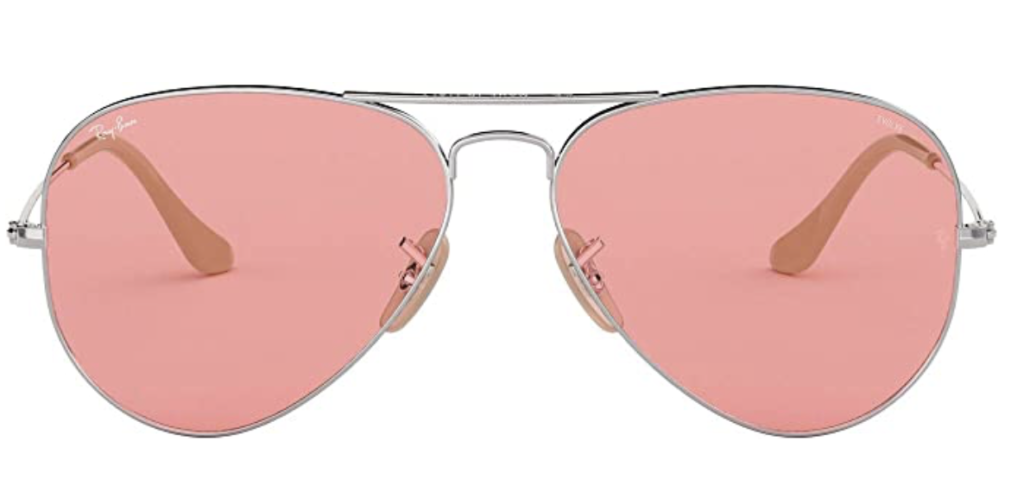 ---
The blue lens aviator is also something he seems to wear often. Another lens color that gives vintage vibes.
For this style, we're also choosing a Ray-Ban classic aviator with blue gradient lenses that are sure to get you the look with the vintage retro feel.