We got this request a few times, so, fk it, let's do it. It's a classic, right? Who doesn't want to look like a James Bond type, especially when played by Daniel Craig. I don't think he's playing the role again but I myself have watched this movie and thought he did a great James Bond. I also took notice of the sunglasses at the time, and since then, it's became a very in-demand style since many people search for it. The thing is…you can still get these shades and they are still real cool.
What Sunglasses Does Daniel Craig as James Bond Wear as Agent 007 in Spectre (2015)? Let's get to it.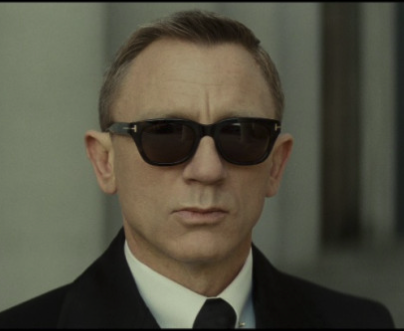 GET THE STYLE & LOOK
A sleek square pair of sunglasses, Daniel Craig as James Bond is wearing a pair of TOM FORD SNOWDON style sunglasses. This is a beautiful style of frame and if you can afford it, it's an amazing pair to include in your rotation. This is when you want to dress to impress and not sure it's an every day wear, although it could, but I'd rock them more on weekends, etc.
He's wearing the black pair if you want to get the exact sunglasses but they do come in different colors which are some great options. We're showing you the side angle and front angle.
I have to say, I kinda love that tortoise color for these frames but black is always classic. You'll most likely be going at paying between $200-$300 for these sunglasses. But…there is a price to pay to look like James Bond.