A fashion icon, Ms. Anna Wintour is looked upon as royalty of fashion as Editor in Chief of American Vogue, Chief Content Officer and Global Editorial Director of Condé Nast. I think it's safe to say that the movie 'The Devil Wears Prada' is loosely based on Anna Wintour, played by Meryl Streep.
When it comes to Anna Wintours personal fashion, there is a staple we can always look to that is a classic in her wardrobe. |from her pearl statement necklaces to her tweed skirt suits and those signature black Chanel sunglasses|
These black chanel sunglasses are black wrap around style shades for the most part. Let's take a look at some looks.
While we don't know the exact style of Chanel sunglasses she wears, mostly due to the fact that she wears many different styles as shes probably gifted hundreds of pairs, what we can see is she mostly sticks to her classic Chanel OVAL style of sunglasses. Many times sticking to a more 'oversized' style, she is consistent with this classic look. We got a nice one to show you here…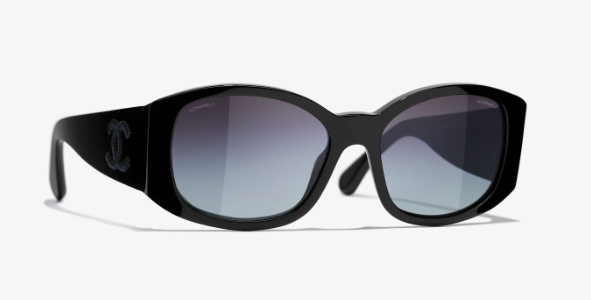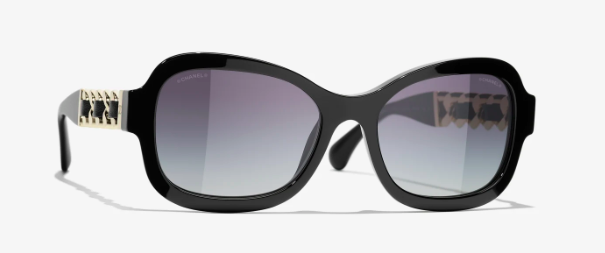 As you can see, any Chanel pair of sunglasses will always have he logo at the temples (arms) of sunglasses.
Any new pair of authentic Chanel sunglasses will run between $450-750+. If you're on a budget to spend less than that, you can find similar styles of oval sunglasses by brands like Gucci, Dior, and other classic fashion houses.