I have to admit, I was late to the MAD MEN game. Very late. However, it's by far one of the best TV decisions I've ever made to watch the show. The acting talent was amazing, and, of course, the fashion was great. So, if you're landing on this page, you're here because of the iconic Don Draper.
WHAT SUNGLASSES DOES DON DRAPER WEAR?
Don Draper is known for his incredibly classic style all around. His sunglasses were no exception. If you're looking for that classic Don Draper look, we got you. I know it's 2022 and the show is years old by now, however, that style will long continue and hopefully the show will be around for years to come as new generations will hopefully appreciate it as much as we do.
Let's check out his style—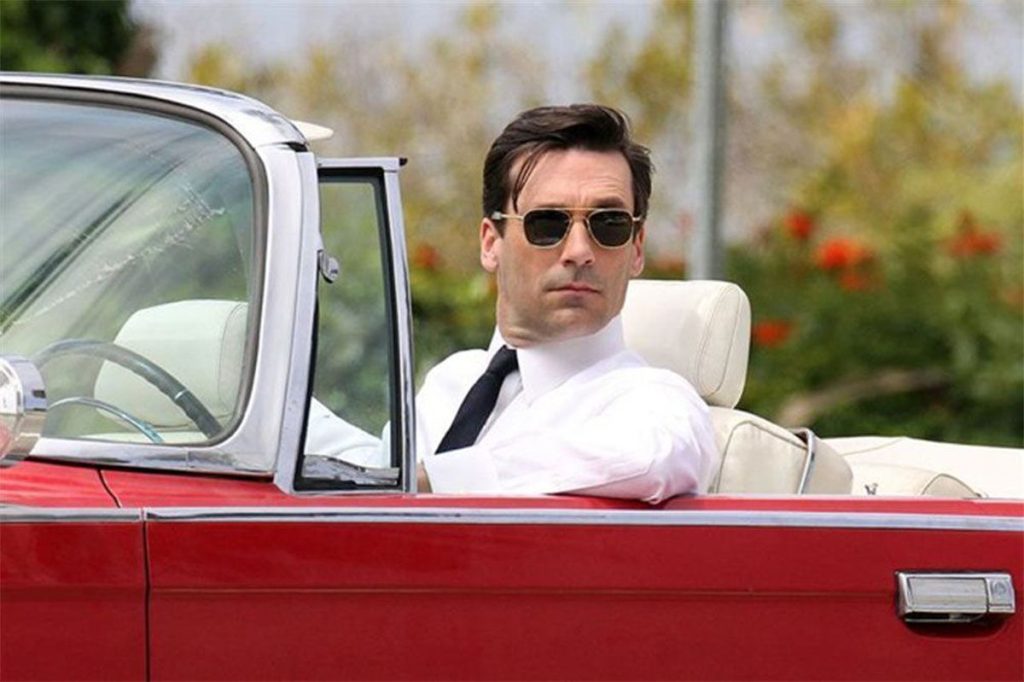 His style was usually in this gold frame square type shades. The sunglasses that Don Draper wears are a pair of Randolph Engineering sunglasses.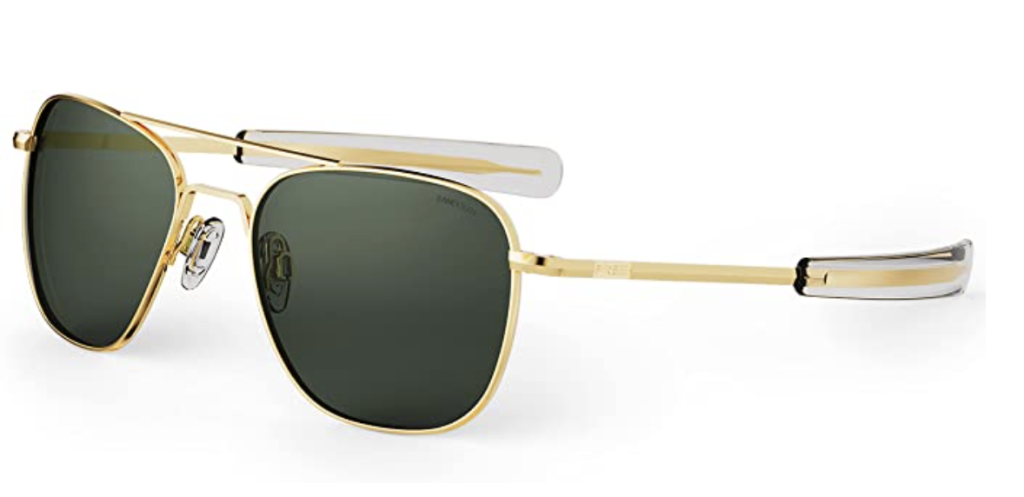 Sunglasses Details:
Made in USA
FEATURES: 23k Gold Luxury Finish Frame & SkyTec™ Glass AGX Green Polarized Lens frame
TECHNOLOGY: SkyTec™ Glass Lens, Polarized glare prevention with 100% UVA/UVB protection, Vector™ Anti-Reflective backside coating, Blue Wave™ HEV Blue Light Management lens
Polarized
Anti-Reflective Coating coating
Lens width: 55 millimeters
They come in a variety of colors. However, if you want to look dapper like sir Don Draper, you really do want to stick with the all gold look. Another way to get this look is perhaps going with another classic in the Ray-Ban Caravan sunglasses.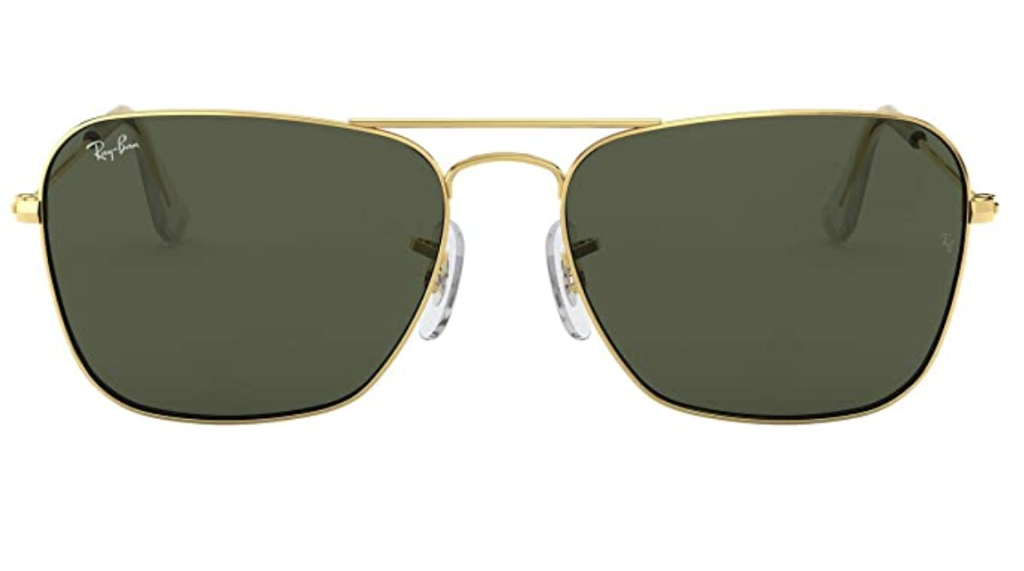 Sunglasses Details:
Metal Frames
Made in USA or Imported
Metal frame
Crystal lens
Non-Polarized
UV Protection Coating coating
Lens width: 58 millimeters
This is a great alternative with the classic name behind it. It's always 'cool' to have the Ray-Ban logo on the lens. However, if you like to stay off-brand, the Randolph shades are the ones for you.