If you're wondering what sunglasses Jennifer Aniston is wearing in the new movie 'Murder Mystery 2', you've come to the right place. These are a great looking pair of sunglasses and one that you really want in your rotation as they are a modern classic pair of sunglasses that will get you some serious compliments.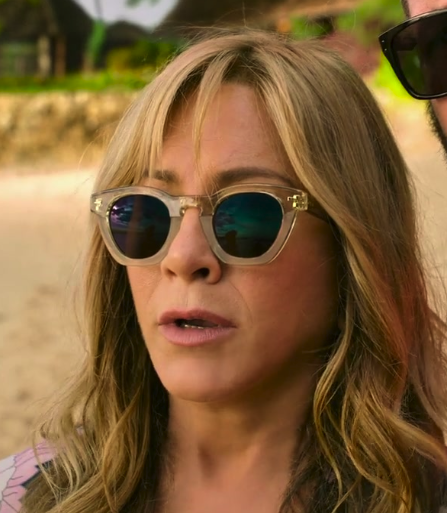 We love that biege transparent look, right?
Jennifer Aniston wears Ahlem Montorgueil, not a brand we're really familiar with…or think you are for that matter as well, right?