Good ol' Benicio del Toro. He's back. In the latest movie, Del Toro is playing detective Tom Nichols. Now…let's admit that del Toro is a stud. Let's see what sunglasses he's wearing in Reptile…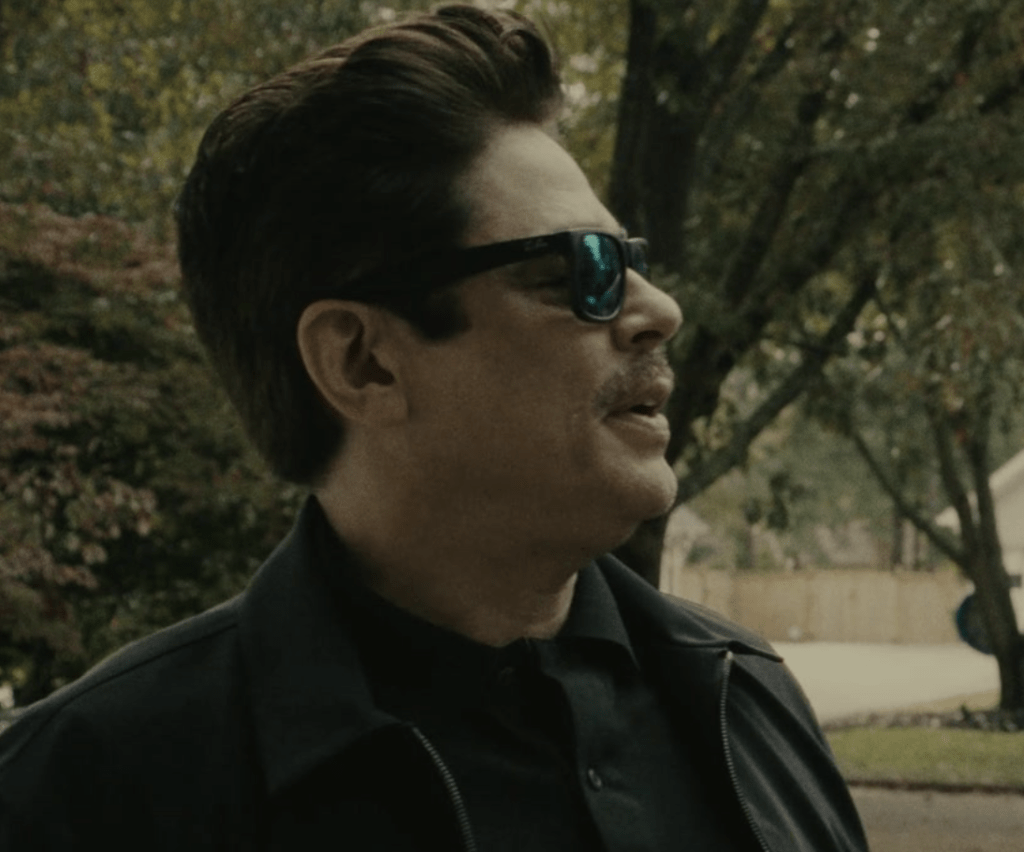 These are Ray-Ban Justin sunglasses which is a classic squared pair of sunglasses with a mirrored look. I personally love these sunglasses and think it's a great choice to add to your rotation!
After a few years after their release, the Ray-Ban Justins are still as hot as ever.