Good ol' Glen Powell is back in the skies from Top Gun: Maverick to his new film Devotion. Glen Powell is always in style as he flies through the skies and Devotion is no different.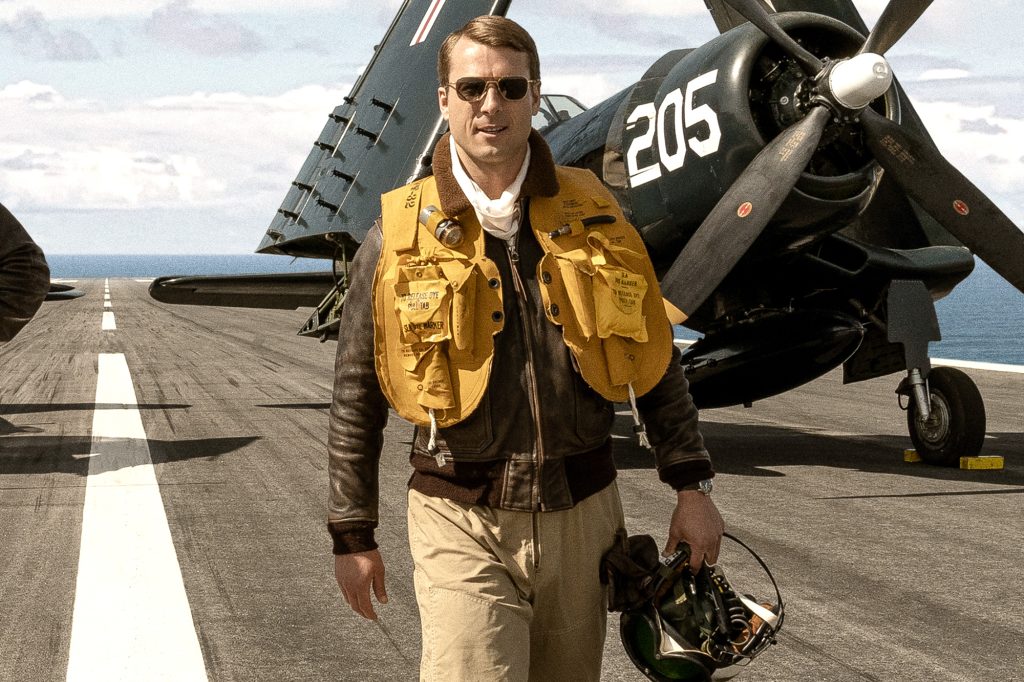 GET THE STYLE & LOOK
We have an exact match for you. It's no surprise Glen Powell is wearing a pair of Randolph Engineering aviator sunglasses. Great pair to include in your rotation.