I actually did NOT know Jeremy Renner was part of a show. Heard of Mayor of Kingstown? Looks like an interesting show with an interesting cast. You can catch the show on Paramount +. What's it about?
A crime drama about an important contemporary issue, America's prison system, "Mayor of Kingstown" follows the McLusky family in Kingstown, Mich., where the business of incarceration is the only thriving industry. The family of power brokers between police, criminals, inmates, prison guards and politicians tackle themes of systemic racism, corruption and inequality. The crime thriller series provides a stark look at their attempt to bring order and justice to a town that has neither. The cast includes Jeremy Renner, Dianne Wiest, Kyle Chandler and Derek Webster.

Google
I'm glad to hear Jeremy Renner is doing ok after his terrible accident. But…good news is he will recover and we'll see him in the future on screen. Right now fans want to know….
What Sunglasses Is Jeremy Renner as Mike McLusky Wearing in Mayor of Kingstown?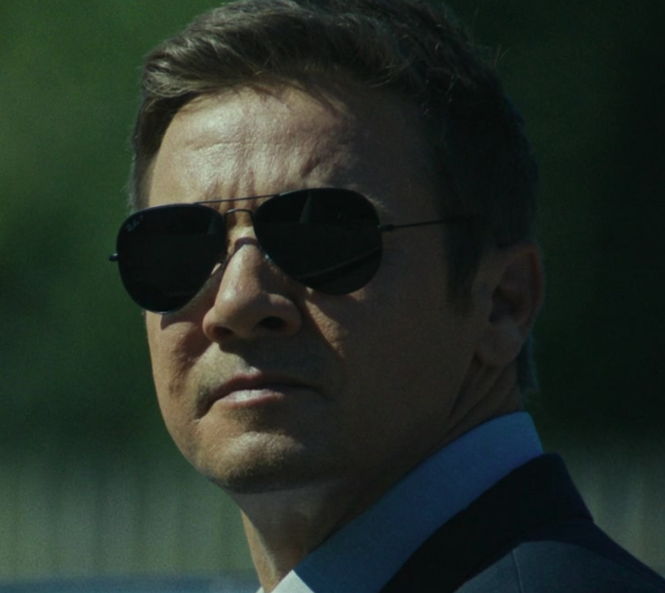 Jeremy is wearing non other than a classic pair of Ray-Ban aviators, the classic model RB3025. If you do not have a pair of aviators in your collection…you're not doing something right. Ready to upgrade your sunglasses game? Yeah…we think so too.