We got another throwback post! I just finished watching Wall Street, the original, for the 100th time in my life, but it's been a while…Can't help to think how insanely cool the sunglasses Michael Douglas, the great Gordon Gekko is wearing.
Now, let's remember, Wall Street was released in 1987…so the sunglasses aren't anything new of course. However, if you're really into sunglasses and looking for an INCREDIBLE, INSANELY great pair of vintage sunglasses, this is JUST the pair you've been looking for.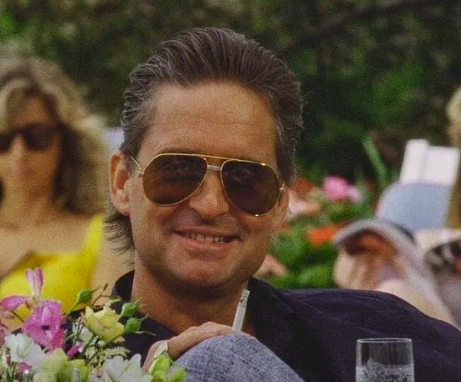 GET THE SUNGLASSES
What Sunglasses Is Michael Douglas (Gordon Gekko) Wearing In Wall Street? A pair of vintage Cartier Vendome Santos sunglasses. These are a real beauty…
Seriously, if you can afford to get a pair of these Cartier vintage shades, wait no more. What would Gordon Gekko do?