Another week, another 'The Kardashians' episode. This time we're talking about season 2, episode 3, 'Life Can Change On A Dime.' It's ALL about Prada for Kim as she heads to Milan, Italy to a fashion show with sister Kendall Jenner.
Kim is putting a pause on all Balenciaga for now and embracing the all Prada style. In the episode shes wearing 2-3 pairs of Prada sunglasses that are the shield look which she's LOVING these days.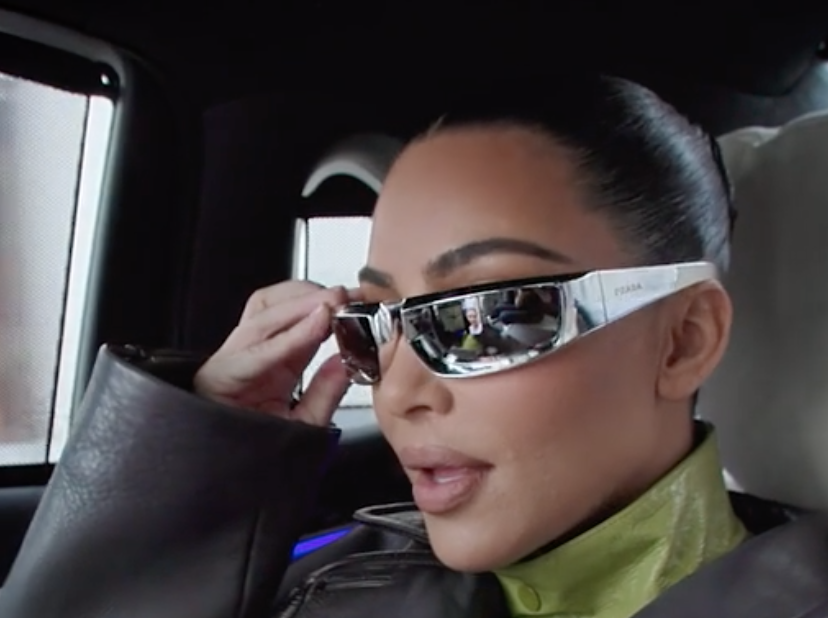 GET THE STYLE & LOOK
If you're looking to get these Prada style shield sunglasses, we got you. Here are two you can get that get you lookin' and feelin' like Kim.