We got a question that we'll answer as we have many images and examples of this throw back question of what we may consider the queen of fashion and style in the 2000s…nevertheless…classic is always in, especially these sunglasses we'll show you.
What Aviator Sunglasses Does Sarah Jessica Parker Wear in Sex In The City? Let's take a look…we took some screen shots from some of the episodes from a few seasons…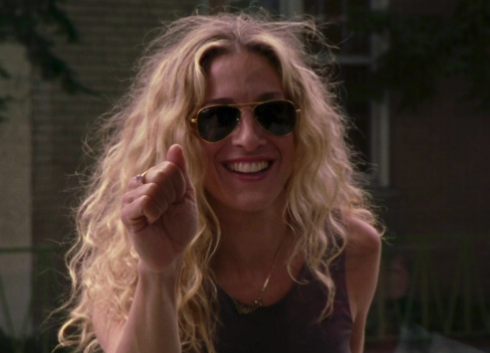 GET THE SUNGLASSES: RAY-BAN RB3025 CLASSIC AVIATORS
These sunglasses come in a VARIETY of colors. She loves the classic gold with green lenses, but can be seen wearing other colors in some episodes. You can never, ever, ever go wrong with the classic colors.