The community has asked us, "what sunglasses does Brad Pitt wear in Once Upon A Time in Hollywood?" First of all, let me say, it's probably my top 3 Tarantino films. I didn't leave the theater (yup, I watched this one in a theater, once upon a time before Covid,) thinking it was amazing or anything, BUT, once I started discussing the film and thinking about it, it's classic Tarantino.
PLUS, you got Brad Pitt and Leonardo Dicaprio in the film (not going to forget about Margot Robbie.) I think if you've watched the movie, and most likely have if you're reading this post or landed on page this, you cant discount the excellence in timing of set and costume design.
Thee guys are on point. We love the style Brad Pitts character Cliff Booth has and of course, he's chill, laid back attitude.
So, what movie is Brad Pitt (Cliff Booth) wearing in the movie? The answer may be dissapointing but it's not quite known the EXACT pair. HOWEVER, let's get you the style.
Here's what we know…
Vintage style aviators
Large size lenses
With this, we're going to get you close to getting the same style. Let's put a few options on the table.
LUENX Aviator Sunglasses for Men Women Polarized New Shades Large Metal Frame – UV 400 Protection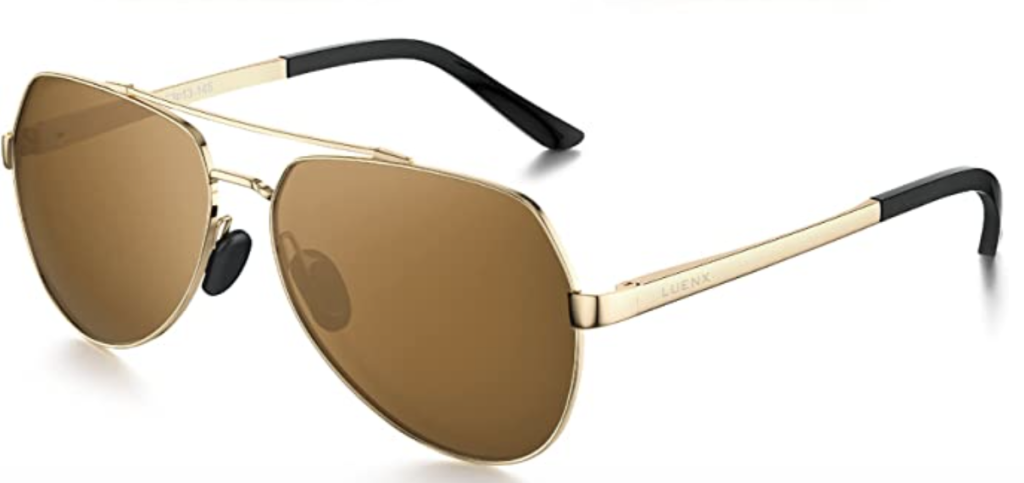 Ray-Ban Rb3025 Classic Polarized Aviator Sunglasses
SOJOS Retro Oversized Square Polarized Sunglasses for Women Men Vintage Shades UV400 Classic Large Metal Sun Glasses SJ1161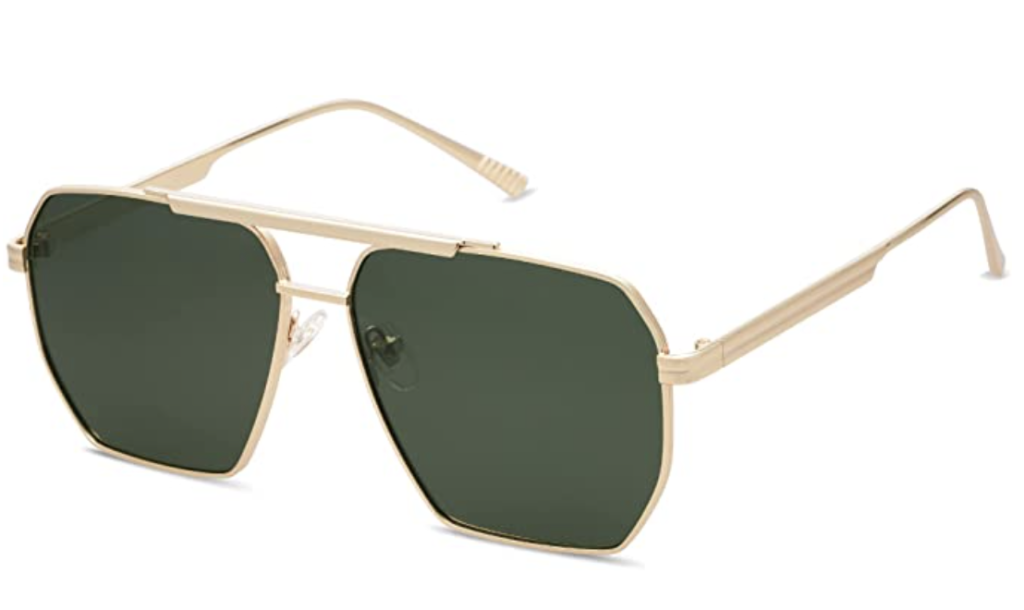 The Fresh Classic Aviator Frame Light Color Lens XL Oversized Sunglasses Gift Box