Ladies and gentleman….He. Is. Back. Our boy Sylvester Stallone, the beloved Rocky, Rambo, and other characters if back with a show called Tulsa King.
New York mafia capo Dwight "The General" Manfredi, is released from prison after 25 years and exiled by his boss to set up shop in Tulsa, Oklahoma; realizing that his mob family may not have his best interests in mind, Dwight slowly builds a crew.

Google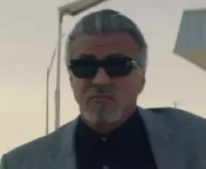 What Sunglasses Does Dwight "The General" Manfredi *Sylvester Stallone* Wear?
GET THE LOOK
This may be my favorite brand…it kinda is. The PERSOL brand has the recognizable arrow on the temples front. We have an exact match for you to get the look and style and look like a BOSS.
These are the Persol PO3268s from Italian made Persol brand manufactured by Luxottica.