Alright guys, I'm not sure if this is up for debate, but…I personally think The Weekend may be the best vocalist of our generation. Am I wrong? Maybe. Anyway, we're not here to discuss singing, but rather to talk about the Weekend's sunglasses style. The dude has shades game. Should we call him Abel Makkonen Tesfaye? Nah, let's stick to The Weekend.
For a few years now, The Weekend has captured pop culture not only through his music but also through his unique style.
If you're here, you're wondering what sunglasses The Weekend wears, right? So, in order to do that – we're going to dig through his Instagram. Let's do it.
This is a sunglasses style he really goes for, in music videos, and other Insta pics, the Wayfarer (black squared style look) with different color lenses is a favorite of his.
You can see a similar style of black squared sunglasses with red lenses
---
A pair of classic black sunglasses is always in-style such as these The Weekend is rocking. You'll never go wrong adding a pair of this style to your rotation. Never ever ever ever.
Here we recommend you pick up a pair of Ray-Ban RB2132 that will get you this look.

---
Alright guys, talk to me about this look. UUUFFF. This vintage style may just be my personal favorite. Unfortunately this side shot of the sunglasses isn't great, but we'll take it!
This is a vintage style of a squared frame that's an excellent look to pull off. Honestly, this is a must have in any guys sunglasses collection because I guarantee you, you'll get the looks and/or compliments. We choose a few selections for you.
---
What guy doesn't rock a pair of Aviators here and there and has one in their collection? Well, the Weekend answers that for us – and you should not be the exception. An aviator style of shades is a must for anyones collection and rotation during the year.
To get a look like this, we've chosen this awesome pair of Gucci GG0832s sunglasses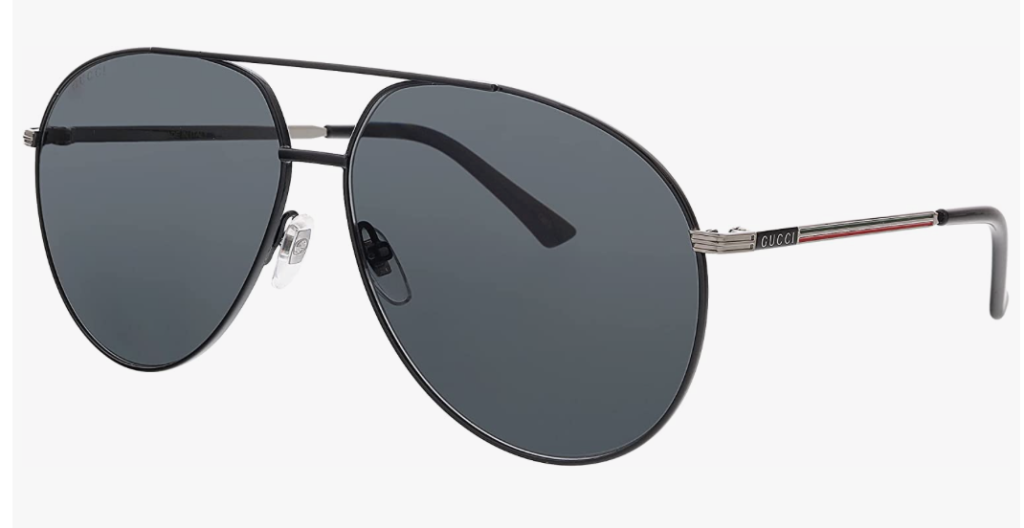 ---
We're all about the style and look of vintage squared aviator look. I mean…come on WEEKEND! Crushing the sunglasses style game with this look. And guess what? pair of shades of that caliber won't come cheap – but worth it.
So…we choose a pair of DITA sunglasses.