The Ray-Ban RB2140 is one of the most iconic and classic sunglasses out there. As you're shopping for this style, you ran across the Ray-Ban RB4340 Ease which is a newer Ray-Ban Wayfarer style…but…you probably don't know that if you haven't been researching sunglasses styles for years like I have. That's why you have us 🙂
So, let's start comparing these two models for you. Let's make it easy.
Both of these styles are made in Italy. They are the same style pretty much with a key difference…
Ray-Ban 2140 vs. Ray-Ban 4340 in an image: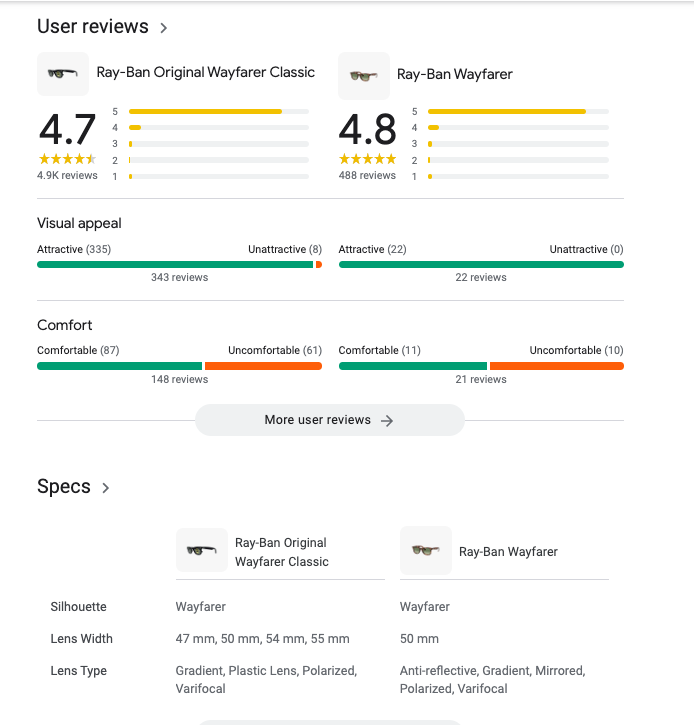 FITTING & SIZING:
The Ray-Ban RB2140 comes in 3 different sizes (not 4 as Google suggests in the image above) while the Ray-Ban RB4340
47mm: Small
50mm: Small / Medium
54mm: Large
THE BIG DIFFERENCE?
The Ray-Ban classic RB2140 original wayfarers is known for its slant forward fit onto face. That is my favorite part about them and their charm. However, if you're looking for sunglasses that fit flat on your face, the Ray-Ban RB4340 are just what you're looking for.
THE RAY-BAN RB2140 ORIGINAL WAYFARER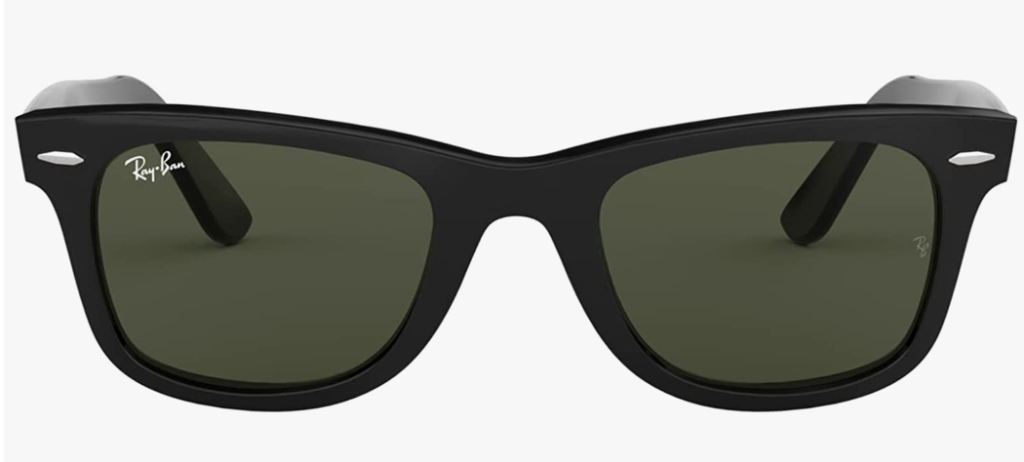 ---
THE RAY-BAN RB4340 EASE WAYFARER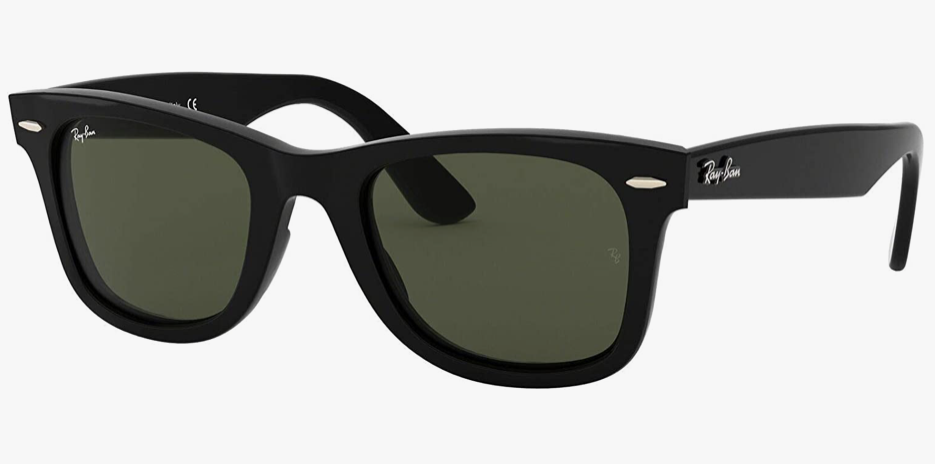 ---