So you're in the market for a pair of Oliver Peoples Clifton sunglasses, one of our most popular sold sunglasses on this site, mostly in part due to the fact that they are the sunglasses that rip wheeler wears in the show Yellowstone. As you look for a pair of Cliftons, you may have come across the Oliver Peoples Victory sunglasses, a very similar pair, right? Let's go through the differences for you!
The Oliver Peoples Victory is actually now a rare pair of sunglasses to buy. The Oliver Peoples Victory style was ALSO made popular by the sunglasses that Jeffrey Donovan wore on Burn Notice.
It seems Oliver Peoples really found a HIT style with this squared frame aviator look that men love.
LENS SIZES
Oliver Peoples Victory: 55mm
Oliver Peoples Clifton: 58mm
A 55mm is considered a small-medium fit while a 58mm is considered a medium-large fit.
STYLING
The sunglasses style are essentially the same. The Clifton is a more 'tall' version of the Victory sunglasses, again, dictated by their difference in lens sizes. They have crafted the same exact shape as a frame with a double bridge and same exact temples.
A subtle difference you may notice is that the Victory has a straight bridge bar while the Cliftons have a down-curve bridge bar which gives its a bit of a different look and vibe – not many can tell this difference at first glance.
OLIVER PEOPLES CLIFTON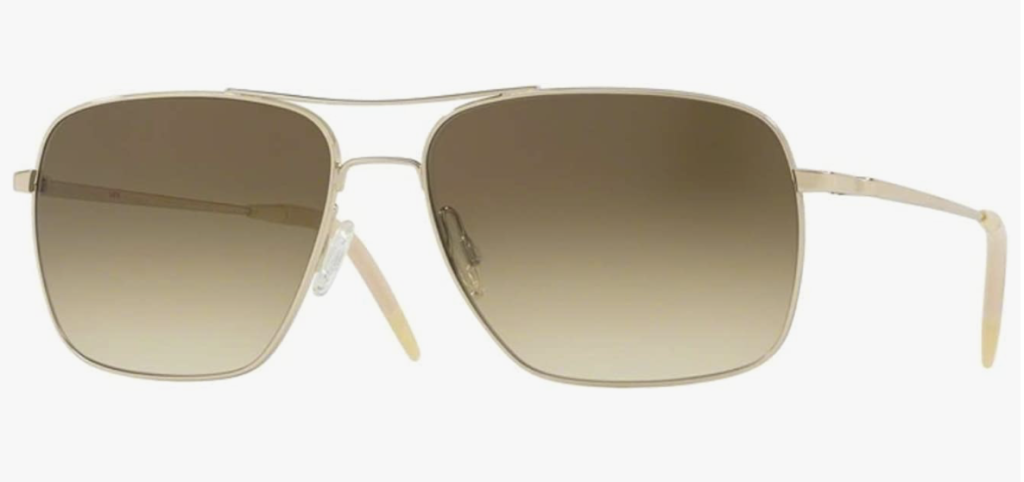 ---
OLIVER PEOPLES VICTORY