Jon Hamm is in a new movie? Yep… I believe his last film was in Top Gun: Maverick with a small role, but he's back at it in this new film called, Confess, Fletch.
While investigating a case of valuable stolen paintings, the roguishly charming and endlessly troublesome Fletch becomes the prime suspect in a murder. To prove his innocence, he must sift through a long list of suspects — from an art dealer to a missing playboy to a crazy neighbor to his own girlfriend.
As always, Jon Hamm is a stylish gentleman. Want to get his sunglasses look in the movie?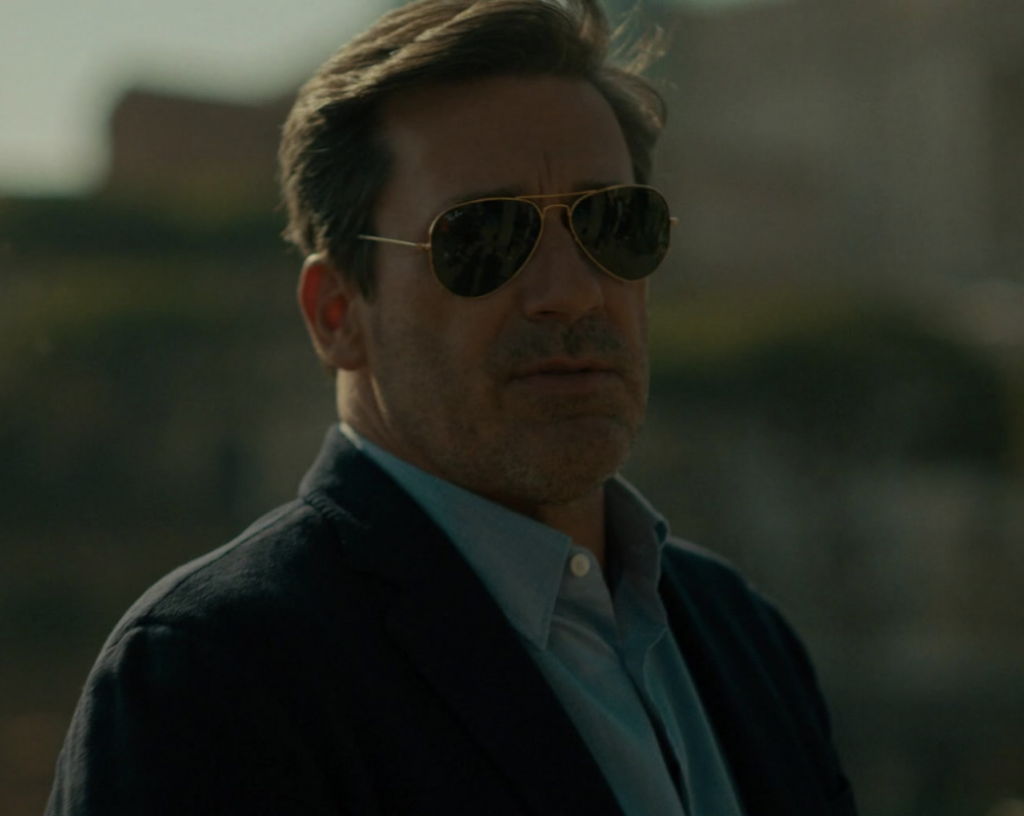 Jon Hamm is wearing none other than the classic Ray-Ban Aviator RB3025 sunglasses in a gold/green frame (g15 lenses.) We believe this is the 62mm lens size that is the larger lens sizes in the Ray-Ban Aviator.