There are different sizes to the classic Ray-Ban RB3025 classic aviators which may confuse some of you. The classic RB3025 Ray-Ban aviators are sunglasses that are worn by many celebrities as an iconic pair of sunglasses.
While you may be buying this iconic pair of sunglasses, its important to understand the different sizes of lenses to these sunglasses so you get the right fit.
Ready? How are they measured? Lens Height is the vertical height of an eyeglasses lens which is measured from the top to the bottom of the lens excluding the frame. In this case its the WIDTH being measured.
The RB3025 comes in 3 different sizes:
55MM (Small Fit) (2.16 inches)
58MM (Medium to Large Fit) (2.28 inches)
62MM (Large to X-Large Fit) (2.44 inches)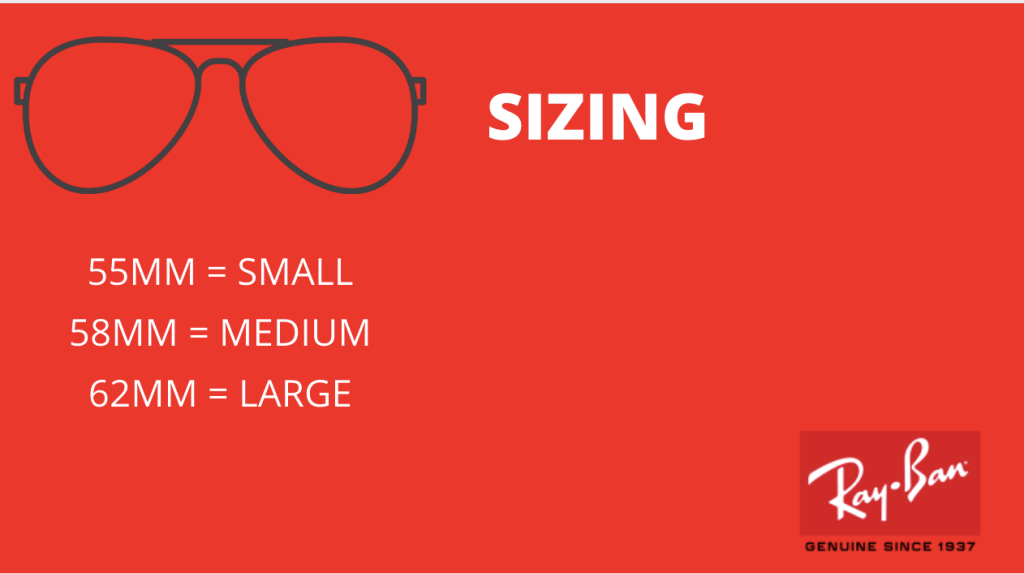 Its important to note that you should take into consideration not only what will fit your face best but what fit it is you're looking for. For example, there are many people that like the look of the x-large aviator look although may not be the actual fit for their face, it's the style they like.
What's The Right Size For Me?
It really comes down to the above statement about personal style. However, the 55mm is for shorter, leaner type under 5'6 or so. It's almost broken down by height in a way as the 5'8 can be for those 5'7+ and the 62mm can be worn by those 6'0+.
Having said that, you could be of shorter size but have a wider face so that has a lot to do with it as well.
See the Ray-Ban RB3025 review:
SHOP THE RB3025 IN DIFFERENT LENS SIZES