Kim Kardashian took a trip to Italy to see her sister Kourtney Kardashian and new brother-in-law Travis Barker tie the knot. As she's always being photographed, we got some snaps from @chicksintheoffice with Kim Kardashian in her all silver outfit, and what stands out of course, her shades.
What sunglasses is Kim Kardashian wearing in her Italy trip? We can see they are silver shield thin glasses which she has been seen rockin' a few times throughout 2022 and seems to be a favorite in her wardrobe. While we cannot identify the exact sunglasses (if you have an idea or know, drop a comment below for the community,) we can show you what we think they are and also ideas to get the same style and look!
Balenciaga BB0041S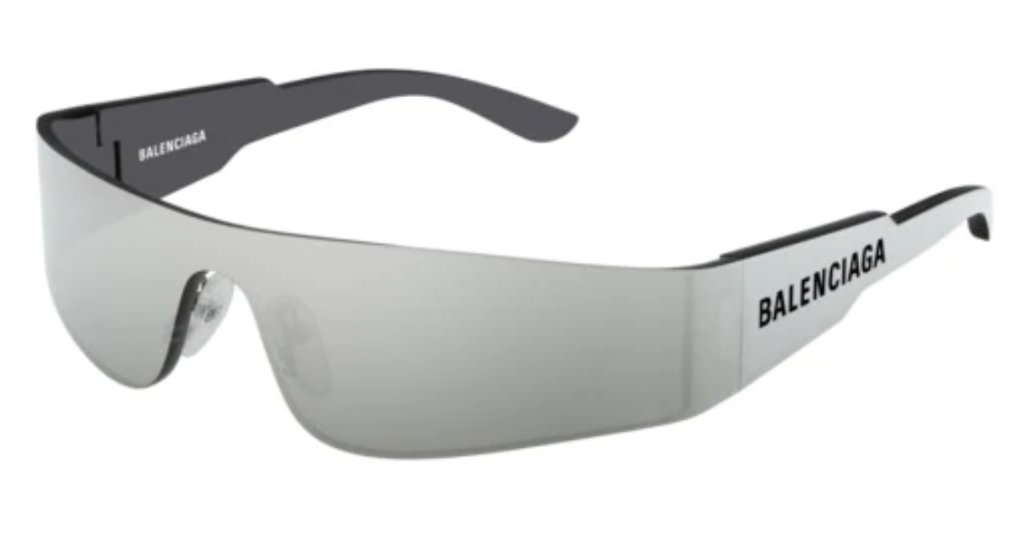 ---
Love the style? We recommend the below to get the style and look…
Balenciaga BB0003S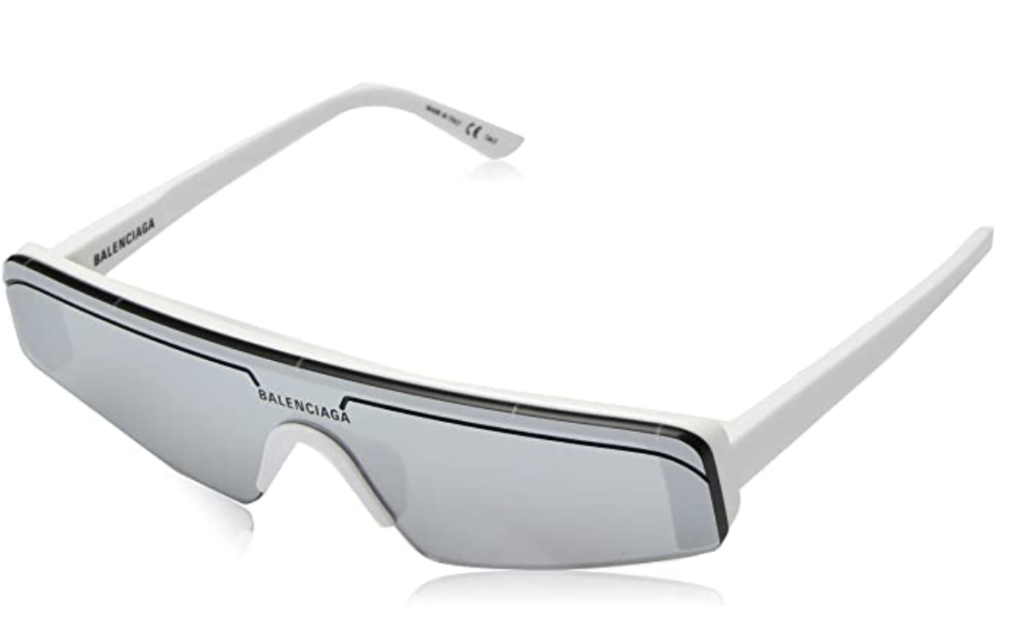 GET THEM ON THE CHEAP….
Futuristic Shield Sunglasses